New Francisco (Yunfu City) Biotechnology Corporation is the first prebiotic manufacturer in the world to receive both NOP and EU Organic Certificates
With higher consumption level and increasing safety awareness of the consumers over the years, the concept "organic" has gained its popularity and is more acceptable to people. High-end organic food, such as organic milk powder, has received tremendous attention for customers pursuing premium quality.
Galacto-oligosaccharides (GOS) and fructo-oligosaccharides (FOS) have basically become two of the most popular additives in infant formula food. However, sourcing both organic GOS and organic FOS can be difficult for organic infant formula food manufacturers as there is no producer in the world who is capable of supplying both organic GOS and organic FOS. New Francisco (Yunfu City) Biotechnology Corporation (NFBC) as a global leading producer for GOS and FOS has successively been accredited with FDA GRAS and won the latest global's Best Dairy Ingredient award. Over these years, NFBC continuously pursues for products with better food safety through strict selection of organic raw materials, production processes optimization, packing, storage and transportation that are in full compliance to organic food standard, and a comprehensive management system that is traceable. NFBC has undergone a series of audit performed by third-party accreditation body and eventually become the first producer in the world to supply the following organic products which are NOP and EU certified: GOS, FOS, isomalto-oligosaccharides (IMO) and maltrodextrin.
Successful organic approval renders NFBC the only manufacturer in the world capable of offering organic GOS, FOS, IMO and MD for use in organic milk powder, organic infant formula and organic food in compliance with US and EU regulations, securing top position in food safety of King-Prebiotics products.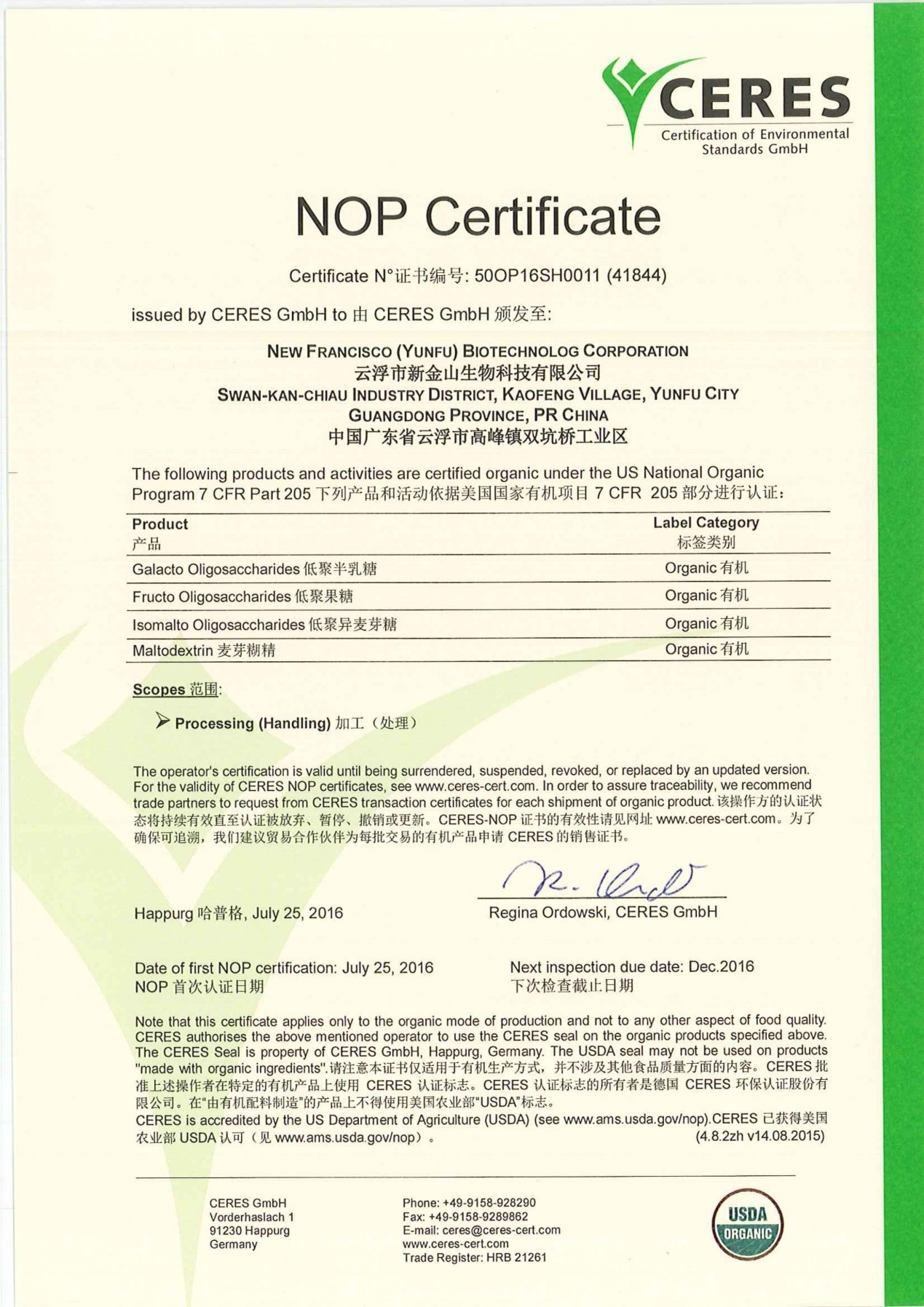 美国有机认证
NOP Organic Certificate
50OP16SH0011(41848)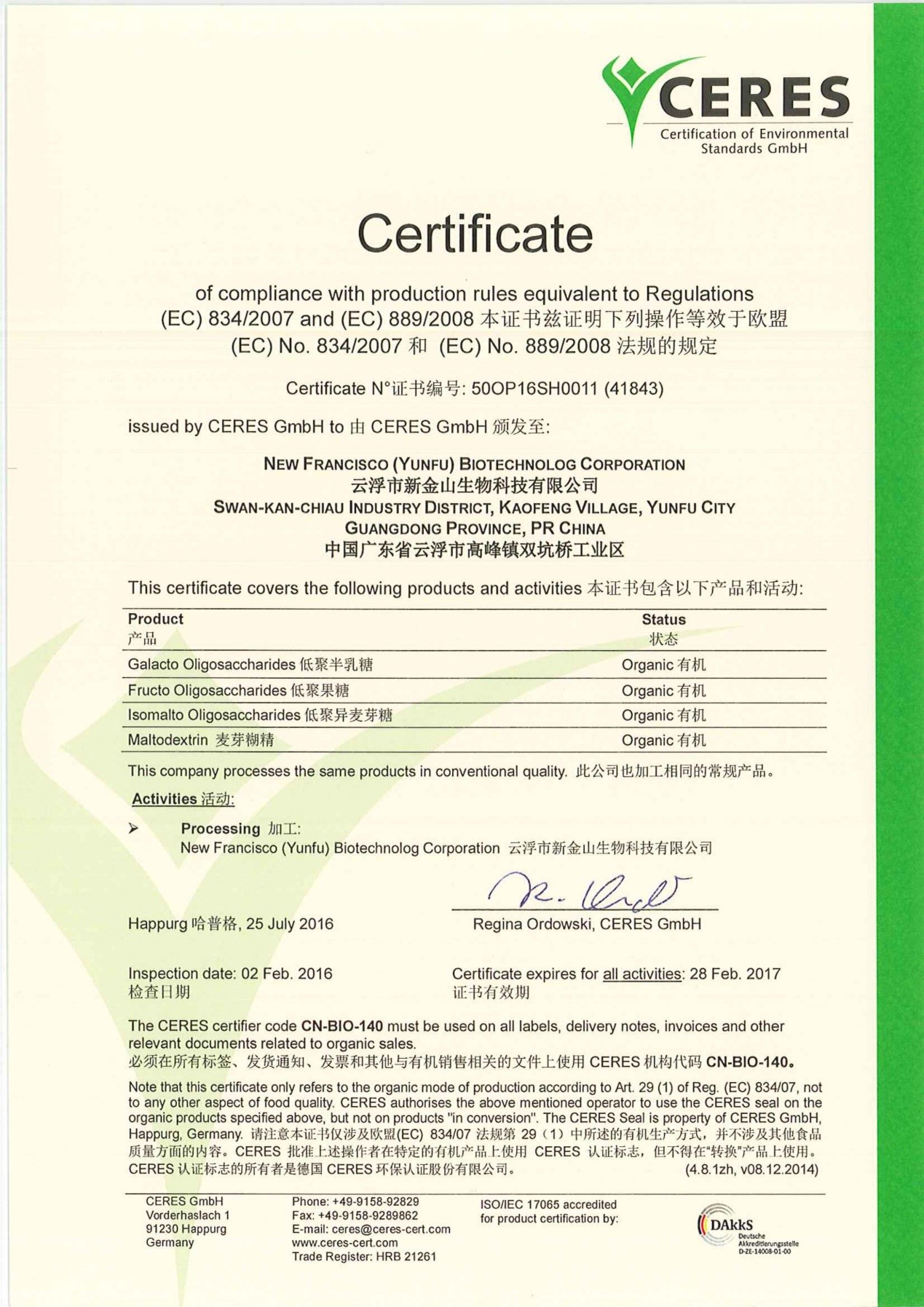 欧盟EU有机认证
EU Organic Certificate
50OP16SH0011(41847)