King-Prebiotics® Oligosaccharide from New Francisco (Yunfu City) Biotechnology Co., Wins World's Best Dairy Ingredient Awards 2016
The 10th World Dairy Innovation Award was held on June 28, 2016 in London, England. There are over 211 products from 37 countries around the world competing for 18 titles. King-Prebiotics® galacto-oligosaccharides (GOS) from New Francisco (Yunfu City) Biotechnology Co. (NFBC), was competing for two of the 18 titles, one of which has been declared the Winner in ¡°Best Dairy Ingredient¡± category and the other the Finalist in ¡°Best Dairy Product Which Free From¡±.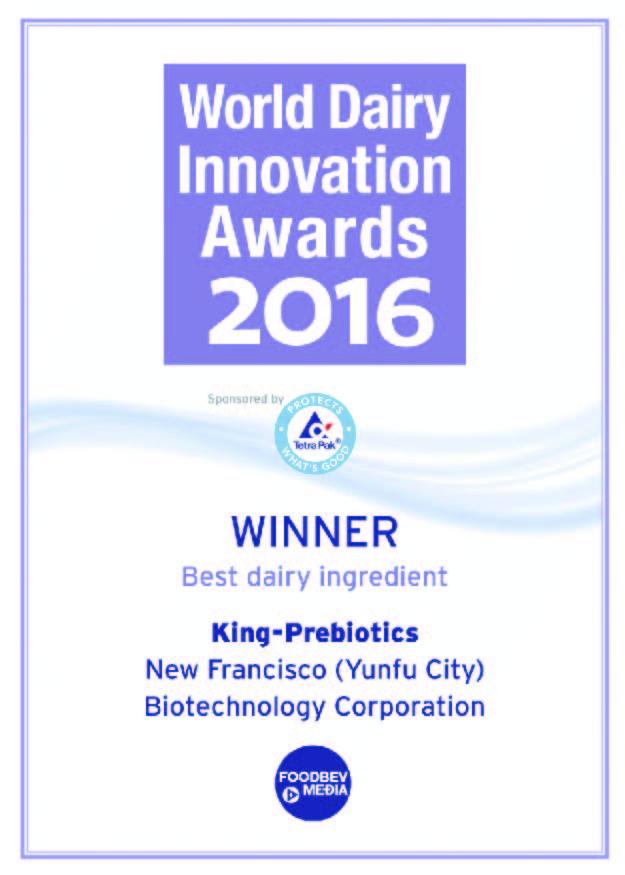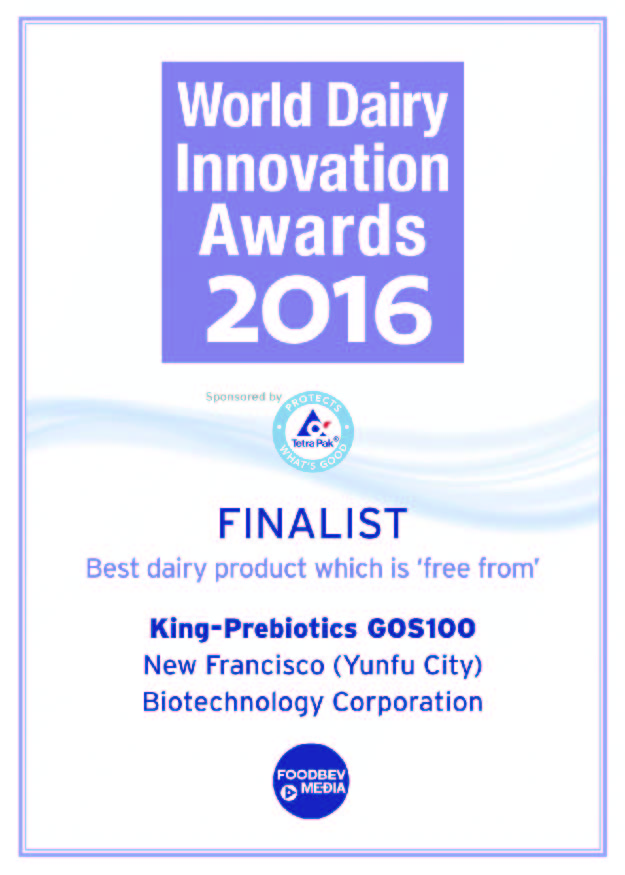 World Dairy Innovation Award was organized by the international influential media FOODBEV since 2007. The awards are specifically for the excellence and innovation products of the global dairy industry, which are the only international awards in dairy industry.

King-Prebiotics® GOS was successfully nominated for 2016 World Dairy Innovation Awards and overwhelmed against many competitors from the world's leading dairy industry. This is a great honor to be the first Chinese enterprise to win the Award in ¡°Best Dairy Ingredient¡± at the 10th Global Dairy Congress. That means, NFBC has made great progress in internationalization and is standing out in world¡¯s dairy industry. With the international recognition of the products, NFBC has become one of the global professional suppliers in the field of oligosaccharides.

NFBC is a joint venture company between China and Indoensia. Chairman, Mr. Tsai Chang-Lung, comes from Taiwan and established NFBC in Yunfu City since 1994. With support and guidance from official leaders in Yunfu City, NFBC focuses on functional oligosaccharides production and applications development. NFBC is the first enterprise to receive QS certificate for GOS and also the drafter of upcoming GB Standard for GOS. NFBC is the only company in China to receive FDA GRAS approval for GOS and fructo-oligosaccharides (FOS). In addition, NFBC is also the only manufacturer in the world to commercialize 100% pure GOS.

NFBC has a variety of high-purity products such as GOS, FOS and Isomalto-oligosaccharides (IMO). These high-purity oligosaccharides are widely used in infant formula, liquid milk, health food and special dietary products. The products will also be used in green feed to replace antibiotics in the near future. After years of effort, NFBC has achieved a major market expansion around the world. In order to meet the future market demand, NFBC is currently actively planning second production plant at Health and Pharmaceutical Industrial Park in Yunfu City. The production capacity will be doubled, and NFBC is making its way to becoming the world leader in oligosaccharides.

Congratulations to NFBC for winning the World Dairy Innovation Award in Best Dairy Ingredient. This is an honorable achievement for the Chinese dairy industry and for Yunfu City, China!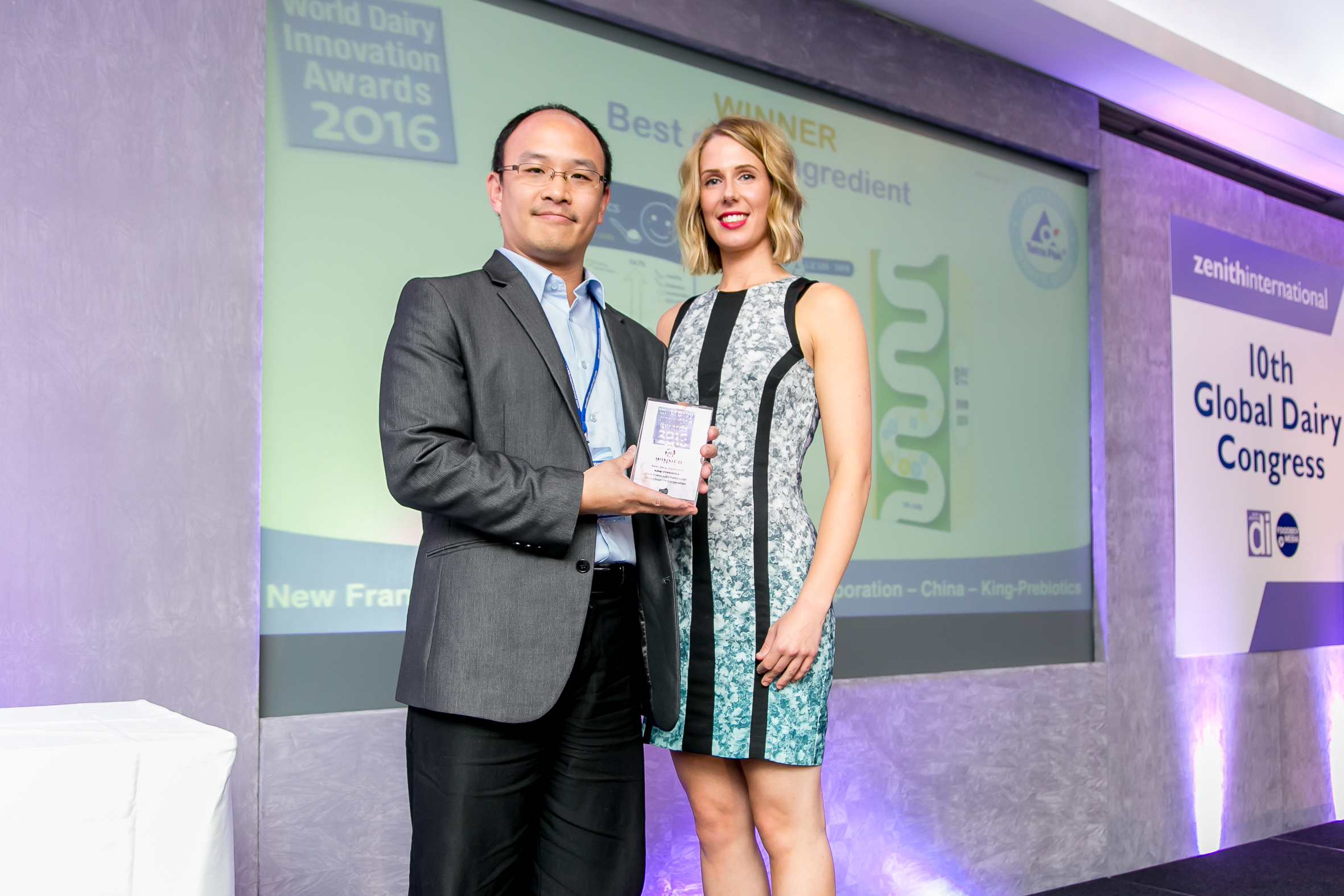 Previous page